Senior UX Researcher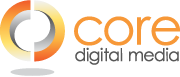 Core Digital Media
Core Digital Media is a proud member of the Rocket Companies family ["RKT" on NYSE] and works in close partnership with its sister companies Rocket Mortgage, Rocket Homes and Rocket Auto.  These companies are all market leaders in their industries and who are obsessed with helping their clients achieve the dream of homeownership and financial freedom.  Our association with them bolsters our ability to provide the best assistance to every one of our users.
We are looking for a Senior UX Researcher who uses generative and evaluative research methods to plan and execute creative studies that drive empathy and understanding of user goals, needs, attitudes and behaviors. He/She/They will provide actionable insights and artifacts to drive direction and confidence in product decisions. This person will engage and support a culture of research and continuous learning across the company
Responsibilities
Work across disciplines to explore research opportunities within a given business area, then size and prioritize tasks to meet deadlines
Design and conduct studies that leverage multiple research methods while maintaining the appropriate scope
Conduct research using a wide variety of qualitative and quantitative methods
Communicate results and illustrate suggestions in compelling and creative ways; tailor research findings to suit the audience, varying levels of detail and complexity as appropriate/required
Identify when project assumptions or potential bias impacts your research, and share the potential impact when delivering research findings
Gather and synthesize research findings into actionable insights, packaged and delivered in accordance with audience needs and priorities
Visualize research findings into tangible artifacts such as customer journey maps, service blueprints and personas
Collaborate with product teams to build balanced, data-driven backlogs that address both user and business needs
Build strong relationships across business areas and disciplines as a supporter of UX Research
Minimum Qualifications
5 years of experience in UX research using Design Thinking or User Centered Design (UCD) principles
Experience doing UX research for fintech products or financial services products
Bachelor's degree in human-computer interaction (HCI), psychology, anthropology, sociology or related field
Demonstrated ability in collaborating with cross-functional and interdisciplinary teams to curate, plan, execute, synthesize and share user research for multiple initiatives at once
Demonstrated ability in presentation and storytelling
Demonstrated experience with user interviews, card sorting, Usability studies and field research
Preferred Qualifications
7 years of experience in user research or a similar field
Master's degree or PhD in human-computer interaction (HCI), psychology, anthropology, sociology or related field
Demonstrated ability in leading exploratory research activities such as contextual inquiry, ethnography and diary studies
Demonstrated ability in leading evaluative research activities such as usability testing, heuristics evaluations, surveys and clickstream analysis
Demonstrated ability in facilitating ideation, alignment and engagement workshops with a variety of disciplines and stakeholders
Understanding of the mortgage or financial services industry (FinTech)
Core Digital Media an equal opportunity employer. All applicants will be considered for employment without attention to race, color, religion, sex, sexual orientation, gender identity, national origin, veteran or disability status.
Core Digital Media is committed to diversity, equity and inclusion and the principle of equal employment opportunity for all employees. CDM provides employees with a work environment free of discrimination and harassment.
Apply for this job
Tell a friend