UX Researcher (Home based/Remote)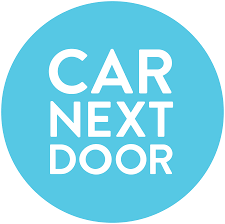 Car Next Door
UX Researcher (Home based/Remote)
Type: Long-term contract position
Location: SEA (Remote)
Why join Car Next Door?
Car Next Door is Australia's largest car-sharing platform and one of Australia's fastest-growing start-ups. We're on a mission to improve communities' access to green transportation options and change the way people think about car ownership.As a marketplace platform, we enable neighbours to share cars using cutting-edge technology. We solve complex logistical, technological and human problems to deliver a new way to use and own cars via an intuitive app users love.Our community is growing quickly across Australia with more than 250,000 members and counting. With the backing of strategic investors like Hyundai and Caltex, we're ready for our next phase of growth and building up teams of diverse, talented people to make it happen.
About the role:
We are looking for a talented UX Researcher to help design the future of car sharing and drive forward our qualitative and quantitative user research. You'll be a part of our UX team, turning questions into research plans and research insights into actionable recommendations. 
In this role, you'll be responsible for the end-to-end research lifecycle – from planning, recruiting and moderating to synthesising and cataloguing observations and insights in our research repository. In collaboration with our product managers, designers and other stakeholders, you'll translate these insights into research-backed solutions that consider the user's wants and needs as well as the intricacies of our product and processes. You'll also act as a user advocate, supporting our users' wants and needs and promoting your recommendations to various senior stakeholders. 
If you care deeply about the products you work on, the users you design for and the quality of the research you conduct, come join us in creating intuitive experiences for our growing car-sharing community.
In this role, you'll: 
Design research studies and deliver insights that drive product and business decisions
Organise and conduct moderated and unmoderated usability testing with tools like Lookback, Smartlook and Maze
Conduct quantitative analysis in Mixpanel and Looker with help from our Insights team
Prepare and distribute effective user surveys with tools like Braze, InstaBug and Typeform
Synthesise observations and feedback in our research repository EnjoyHQ
Monitor and identify trends in feedback across our many channels
To be successful in this role, you'll need to bring:
2-3 years' experience in an in-house UX research role, ideally working with high volumes of quantitative and qualitative data
Knowledge in qualitative and quantitative research methodologies
Empathetic and rational thinking – you'll need to understand both user and business needs and balance these in your recommendations
Strong prioritisation skills – you'll need to evaluate potential impact and prioritise research questions and recommendations accordingly
Bachelors or certification in relevant UX field preferred
How we work:
We move quickly and encourage each other to deliver – working for great outcomes, not to tick off tasks. Everyone has a say and can contribute equally to the next great feature or opportunity. You'll be surrounded by a world-class team of thinkers, designers, engineers, and leaders who prioritise: 
Embedding our values in everything we do
Creating simple and well-loved products and experiences 
Making car sharing accessible and affordable
Apply for this job