Director of Research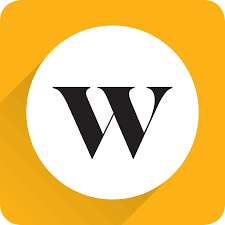 Wealthsimple
Wealthsimple is on a mission to help everyone achieve financial freedom, no matter who they are or how much they have. Wealthsimple takes financial services that are often confusing, opaque and expensive and makes them simple, transparent, and low-cost. We're the company behind some of Canada's leading digital financial products, and we are growing faster than ever.
Our team is reimagining what it means to manage your money. Smart, high-performing team members will challenge you to learn and grow every day. We value great work and great ideas — not ego. We're looking for talented people who want to ship often and make an impact with groundbreaking ideas.
At Wealthsimple, we are building products for a diverse world and we need a diverse team to do that successfully. We strongly encourage applications from everyone regardless of race, religion, colour, national origin, gender, sexual orientation, age, marital status, or disability status. Wealthsimple provides an accessible candidate experience. If you need any accommodations or adjustments throughout the interview process and beyond, please let us know.
We're a remote-first team and output is more important than face time, so where you choose to work is up to you — as long as you have internet access, you can work from anywhere in Canada. Be a part of our Canadian success story and help shape the financial future of millions — join us! Read our
Culture Manual
and learn more about
how we work.
About the Research team:
At Wealthsimple today, we have a small but mighty UX Research team. We're adaptable generalists who each bring different skills and experiences to our research practice. In addition to our semi-embedded UX Researchers, in the last year, we've added two new roles: a Quantitative UX Researcher to our team to bolster our mixed methods practices, as well as a Program Manager focused on honing our Research Operations.
Together, we all co-own the practice of UX Research at Wealthsimple, working together to build resources, tools, and culture. We are situated with the broader UX team, along with our peers in Product Design and Product Content. We are leaders within the organization when it comes to diversity & inclusion and put these values at the centre of our work.
On the cusp of more scale and more ambitious aspirations for Wealthsimple in the year ahead, we've seen a clear need to bring in a Director of Research to help usher our practice into its next phase of maturity. Today, researchers operate across the organization and struggle to bring insights together and act as one research team. Research is routinely leveraged by our peers and immediate stakeholders to make decisions, but we need to build stronger inroads with executives and high-level leaders to impact organizational strategy more effectively.
Additionally, our team does not currently have any Market Researchers, but we are aiming to build this expertise into our organization, and will look to our Director of Research to pave the path forward with this new research discipline.
With our first Director-level hire for Research, we are looking for a holistic research leader eager to help level up and scale the impact of our research team.
We're looking for a Director of Research to join our growing team. This person is someone we can count on to:
Lead the Research practice at Wealthsimple, inclusive of growing and maturing our UX Research team, and laying the foundations for a Market Research discipline
Recruit, hire and manage a team of high-performing, multi-disciplinary researchers
Collaborate with leaders across UX to build and nurture a supportive, human-centred culture on the UX team (inclusive of UX Research, Product Design and Product Content)
Collaborate with cross-functional leaders across R&D and Marketing to increase the influence of research on product strategy & roadmap planning
Build influence of research among executives and high-level leaders through relationship-building and education
Collaborate with UX Program Management to improve research operations and research democratization
Improve research quality, consistency and rigour
Within 3 months, you'll:
Complete our company-wide onboarding program where you'll learn about all areas of our business
Dive into our UX Research team context & processes, developing a thorough understanding of how things work today and identifying key opportunities for improvement
Begin managing a slate of senior research reports, developing relationships and supporting their growth
Within 6 months, you'll:
Build a long-term vision and strategy for research at Wealthsimple, inclusive of both UX research and market research
Build deep ties to execs and senior leaders to increase the strategic impact of the research team
Hire additional researchers and program managers to bolster our scaling team
Make connections across the research team's insights to inform research and product strategy
Regardless of your current level, if you are excited about Wealthsimple's mission and honing our research practice, please apply. If possible, please share a sample of your work and/or a cover letter letting us know why you would be a strong fit for this role alongside your resume. 
This post closes on Friday, January 28th at 4PM ET.
Apply for this job