UX Researcher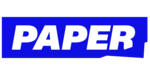 Paper
Driven by the mission to democratize education, Paper is the largest provider of educational support, supporting millions of students through partnerships with thousands of school districts. Paper helps deliver true educational equity through their category leading Educational Support System (ESS) that offers virtual access to 24/7 tutors and essay reviewers. Founded in 2014, Paper philosophically believes that all students should be given the tools and resources to reach their academic potential, independent of socio-economic status, geography, language or other barriers. We are headquartered in Montreal, Quebec with remote employees across the US and Canada. Paper is proud to have been named by GSV as one of the most transformational growth companies in digital learning.
Design at Paper drives the understanding, definition, and delivery of beautiful experiences for our amazing students and educators. As a key member of the Design team, the Principal/Senior UX Researcher will collaborate with all disciplines in the discovery phase of the Software Development Life Cycle (SDLC) – from gathering insights to brainstorming to usability testing. This person will be part of a team that welcomes all ideas from all sources and grows our processes as we scale the team.
Responsibilities
Ability to lead the product design team in best in class research practices

Own driving the research for the products or segments appropriately

Contribute to the insight-gathering and user research process, in an ongoing effort to understand our users' needs, behaviors, and intentions

Help to maintain consistency in how we approach user interviews and cognitive walkthroughs

Stay abreast of new trends and technologies in the field of UX research, using this knowledge to continuously improve our research processes
Requirements
Master's degree in Human Computer Interaction, Computer Science, Information Science, Statistics, or related field, or equivalent practical experience

Strong frameworks for conducting meaningful, illuminating user research, and understands different methodologies 

The ability to articulate needs for consistent experiences across multiple devices, including mobile 

Strong quantitative research skills in a tool like Pendo, Fullstory, or similar

Working knowledge of statistics, multivariate statistics, and experimental design

Strong qualitative research experience in subjects like heuristic assessments, journey mapping and ethnographic research

Passion for the EdTech industry and making a positive impact on students' lives
Please be prepared to talk through your specific input on research for each product/project discussed in your interview.
About Paper
A great place to work! Paper offers a fast-paced, dynamic, inclusive work environment where all employees have an impact. You will be challenged to achieve, develop, and grow as part of a hyper-growth company.
We are naturally curious and have strong attention to detail. We love working in a team environment where trust is key and we all strive to make an impact every day. If this sounds like the right fit, please apply and come work with us.
We believe that diverse teams build better products. Paper does not and will not discriminate on the basis of race, color, religion, gender, gender orientation, gender expression, age, national origin, disability, marital status, sexual orientation, or military status in any of its activities or operations.
Apply for this job