UX Researcher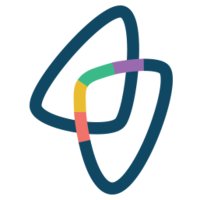 Clara
Description
Let us introduce Clara: We are an international team of lawyers and technologists working to reinvent the start-up law experience from the ground up. Clara graduated from Techstars in 2019 and we've closed USD 3,000,000 in seed funding from a range of international VCs, as well as Techstars and 500 Startups.
Together we have 100+ years of top-tier experience spanning legal and technology roles supported by an incredible team of advisors. We're obsessive about start-ups getting their legals done the right way!
The Team
The role will sit within a product-focused team building solutions for business founders and legal professionals based around a system and workflows process. There are 3 of us in this team, including the Head of Design. This means everyone makes a massive impact.
What are we doing...
Planning, designing and conducting the usability testing process from developing user recruitment through to test moderation, analysis and reporting.
Researching to gather insights for new product and concept developments (including user requirements gathering and early-stage concept and prototype testing, guerrilla research, and other approaches to ensuring the user need is fully understood in the service design).
Modelling insights gained from user research into formats to enhance organisational understanding of our users – such as personas and user journey maps.
Working with Leadership as required to devise appropriate research strategies to generate focused insights and to convert concepts into high-quality stimulus material.
Working closely with designers and developers to turn user data into actionable product/service requirements that feed into prototype development, and influence product direction.
Applying knowledge in human factors and the user-centred design process to product and service design in an iterative development environment.
Presenting findings and related design/business recommendations and customer insights to senior decision-makers.
Requirements
Ideally you will have solid experience as a User Researcher
Good at influencing user needs to senior stakeholders and acting as a persuasive advocate for those needs
You will likely have experience of conducting user interviews
You will likely have experience analysing both quantitative and qualitative data to produce UX artefacts
Previous experience of managing, planning, designing would be great
It would be great if you had prior experience of developing and conducting usability testing sessions
Ideally a degree in HCI, Cognitive Science, Psychology, Anthropology, or something similar
Benefits
Share options (team members are eligible for participation in Clara's share incentive plan after 1 year of employment with the company)
The opportunity to join a passionate, talented team across 7 different countries, on a journey to fix the start-up law experience
Get involved with greenfield projects using the latest tools and technologies
Flexible working environment. We think success should be measured, not by how much activity you generate, but by the impact of that activity on the company's success!
At Clara, we are proud to be an equal opportunities employer and encourage applications regardless of age, ethnicity, religion, gender identity, sexual orientation, disability status, neurodiversity or otherwise. As a global community, we have learnt to celebrate our differences, allowing us to challenge our own ideas and assumptions, which is critical to our innovation. We are continuously working to ensure that we cultivate an open and inclusive environment for all our employees.
If you need any adjustments or accommodations throughout the process and beyond, please let us know.
Apply for this job