Visual Designer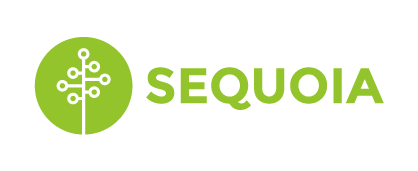 Sequoia Consulting Group
At Sequoia, we are fueled by a passion to serve our clients and their needs. We are a tech-enabled consulting and services company helping employers unlock the full potential of their workforce. 
Sequoia's clients are innovative, people-first businesses who are shaping the future: the market disruptors, the paradigm shifters, and the leaders that are pushing their industries forward. As a team, we strive every day to make an impact on lives in the workplace. We stay dedicated in our commitment to come through for people who put their trust in us, no matter what. 
Our mobile and desktop experience is a critical point of service for our company, and more importantly, the place where we truly help people in their physical, emotional, and financial wellbeing. In this role, you'll work closely with the Product Team to design the next generation of mobile apps across multiple platforms: iPhone, Android, and Mobile Web. 
This role will enable you to impact all aspects of the business through the mobile experience and caring for our customers. Your passion for design will become your greatest asset as you build relationships with team members and customers. You will have the opportunity to innovate and build a product that is a market leader and best in its class! 
What You Get To Do
Refine visual components of the UI design system 
Identify areas where visual design could improve  
Develop intuitive, usable, and engaging interactions and visual designs 
Collaborate with cross-functional teams throughout the design process  
Collaborate harmoniously with multiple stakeholders to synthesize and incorporate feedback appropriately with a user-centered focus  
Procure buy-in with stakeholders early and often
Qualifications
A relentless eye for detail 
Extremely strong visual design fundamentals like color, typography, composition, etc 
Experience with mobile and web design 
At least 3 years' experience as a visual designer 
Expert level skills in Figma and other associated design tools 
Excellent interpersonal skills and presentation skills, including the ability to communicate effectively in small and large groups and to senior executives  
Proven ability delivering high quality designs to customers   
Strong ability to communicate your design vision and defend your design decisions  
A team player who can easily adapt in a rapidly changing environment  
Whom You'll Work With Most Closely
VP Product
VP Engineering 
Chief Marketing Officer 
Creative Director 
Mobile Developers 
Market Team and Client Leads 
Clients 



Sequoia's Culture – Our most important asset 
Integrity 
Passion for service 
Innovative 
Growth oriented 
Caring for others 
Promise-centric 
Focused on relationship building 
COMPENSATION & BENEFITS 
Sequoia provides competitive compensation including base salary, performance based bonus programs, and comprehensive benefits package including 401(k) matching and profit sharing programs. 
Apply for this job
Tell a friend