Experience Designer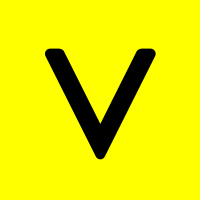 VanMoof
We're looking for a creative Experience Designer to join the R&D team and truly bring our experiences to life. As a dedicated team player with a sharp eye for design, you'll be able to envision how our riders experience our products to anticipate their needs well in advance. You'll work closely with our Product and Marketing teams to effectively implement an experience strategy that crosses products and touchpoints, and take our pre-purchase experiences to the next level as we work towards our mission to get the next billion on bikes.
We'll expect you to build strong connections across the growing teams throughout our company, including our product designers, brand designers, Marketing team, and Web team. For our Design teams, you'll provide big picture guidance and insights, effective mentorship, and make sure that design solutions are always on-point and on-brand. You'll collaborate with our Marketing team to measure and optimize our riders' pre-purchase experience, and you'll work closely with the Web team to build up an understanding of any constraints and establish the necessary requirements. 
You'll become a dependable mentor for our product designers and share your knowledge about design methodologies and best practices to up our experience game. Through development of effective design research, you'll explore the behaviors and motivations of our riders and use those insights to deliver experiences that go above and beyond our riders' expectations.
What you'll do:
You'll make sure that the experience strategy and design language system (DLS) are both relevant and effectively used.
You'll collaborate with multiple product teams to put the overarching experience strategy into operation.
You'll make sure that relevant departments are consulted and involved in strategic design activities.
You'll promote design best practices and enable successful design on all platforms (iOS, Android, and Web).
You'll mentor product designers about design methodologies. 
You'll explore the behaviors and motivations of our riders through design research activities.
What you'll bring:
You have a degree in Design, Marketing, or a related behavioral science discipline.
You have three to five years experience in a strategic design role, or similar. 
You have excellent verbal and written English language skills.
You're proficient with design and prototyping tools (such as Adobe CC, Figma, and Framer).
You have in-depth knowledge of design processes and methodologies.
You're familiar with the entire product cycle, from ideation to execution.
You're able to turn abstract requirements into a tangible strategy.
You have the strong communication skills necessary to build and maintain strong working relationships with colleagues, riders, and key stakeholders.
You're comfortable working both within a team as a project leader and as an individual contributor.
You have well-developed knowledge about mobile operating systems and web, including their capabilities and limitations, design patterns and conventions.
You're highly organized, proactive and communicative. 
What you'll get:
26 paid holiday days for you to unwind
Your very own VanMoof bike (lend-lease)
Laptop, screens, and software tools
Insider experience in a rapidly-growing international company
Healthy lunch provided when in the office
Special snacks, tasty coffee (and lots of tea) when in the office
Weekly bootcamp, weekly yoga, OneFit discount, and ClassPass credits
Discount on Dutch health insurance 
About us:
We're making it our mission to get the next billion on bikes. Truly city-proof, our rides shrink long commutes, scare off bike thieves, and amplify your pedal power. We're riding the future together. Are you in?
Job descriptions are difficult to interpret. We understand you might not tick all of the boxes above. The truth is, we don't either. If you feel excited about our upcoming challenges, we encourage you to apply now.
Apply for this job