UI/UX Designer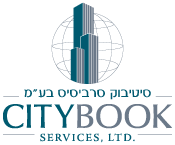 Citybook
Citybook is looking for a talented and growth-minded UX/UI designer to be part of our engineering team. We are part of a full-service commercial real estate organization dedicated to being a one-stop-shop for corporate real estate investors in the US. Our team's goal is to create seamless, intuitive products and interfaces for our users. 
The ideal person for this position has an excellent design sense, an eye for detail, and a creative background. You also have a keen sense of empathy and understanding of the users who will experience your design - you are highly attentive to their needs and wishes.  
Responsibilities:
Collaborate with internal stakeholders to understand users, define innovative solutions for them, and implement the product's direction, visuals, and experience.
Create development-ready designs and design documentation for a range of complex products such as data dashboards, admin interfaces, and more.
Interface with product managers and developers to oversee the implementation of UX and UI - and its release into the wild.
Help to establish design guidelines and best practices within the team.
Create and drive user tests and incorporate user feedback.
Present and explain designs and key deliverables.
Requirements:
3+ years of UX design experience in an R&D setting - a must.
Demonstrable UX & UI skills with a strong portfolio 
Expertise with Figma 
A positive, can-do attitude and great social skills, with a willingness to adapt and collaborate while putting ego aside.
Ability to translate complex products into flows that are easy to understand
Ability to clearly communicate design processes, ideas, and solutions
Excellent verbal and written English communication skills. (Only CV's in English will be considered)
Ability to work independently on an assignment and as a member of a team
You'll stand out if you have:
Working knowledge of HTML/CSS - a plus
A good eye for branding and logo design - a plus
Experience with Material Design - a plus
About our team and culture:
CityBook Services (established - 2003), with its 750 employees, is Israel's largest English-speaking company, catering to the US commercial real estate market. Our clients include some of the largest and most prestigious investors, bankers, and investment groups in all 50 states.
Our growing team of developers strives to build uber-efficient tools for our internal product teams and deal with an ever-increasing set of challenges from ML/OCR to market prediction algorithms.
Benefits
Competitive salaries
Parent-friendly workplace
Flexible Working Hours
Hybrid WFH
Comfortable offices in great locations and an amazing atmosphere
Culture of learning & innovation - Individual training, conferences, courses, etc. to help you grow and excel
State-of-the-art technology of your choice
Regular team building events
Weekly team lunches
Monthly Meetups
Annual company gathering
Apply for this job
Tell a friend