User Researcher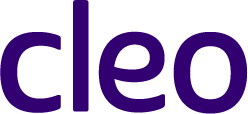 Cleo
Looking to do work that matters?
We get it – it's why most people come to Cleo. Together we're fighting for the world's financial health, building an AI that helps you make the best money decisions from day one. We've helped 4 million people so far with personalised insights and a voice you don't expect in FinTech.
Through chat, Cleo hits you with ridiculously personal insights into your spending, but really, it's our tone of voice that sets us apart. We're a product for the next generation. That means meeting our users where they are and building the type of relationship they expect. It also means dropping the BS.
But it's time to do more.
As we enter the next phase, we're looking for more improvisers, data geeks and grown ups who want to own their work and create meaningful change.
Watch this to dive a little deeper
You'll be working day-to-day in a cross-functional squad, working out what makes our users tick, and building products that empower them. You'll also join our design guild made up of UX Writers, Product Designers and User Researchers. We want to build an outstanding research function at Cleo, and you'll play an important role in determining what that looks like. 
What you'll be doing:
Leading the planning and delivery of different user research projects to help us build new features and iterate on existing ones 

Analysing findings and communicating actionable insights back to your team and the wider business

Getting your team excited about, and involved in, research at every stage, from drafting interview scripts to live calls with customers 

Ensuring that our designs are customer-centric, running workshops to inform ideation and improvements 

Empowering others in the business to run their own research projects, upskilling them in qualitative techniques 
What are we looking for?
You're someone who cares deeply about understanding other humans and their relationships with money, in all their complex forms. You've got a great grounding in both quantitative and qualitative research methodologies, and exercise these to deliver game-changing insights at pace. You're excited to help everyone learn and test new things everyday. 
You have at least one year of experience running research in a product team or engineering squad 

You can take a problem (however vague or complex), create a research plan and execute it at speed 

You're comfortable with both qualitative and quantitative methodologies, and know when to apply them 

You have experience with remote testing methodologies

You're an excellent communicator, with heaps of empathy 
What do you get for all your hard work?
Cleo is an excellent place to work:
A competitive compensation package (Base + Equity) £40,597.00 - £53,500.00 for UR2 or £53,500.00 - £65,000.00 for UR3

Work at one of the fastest growing tech startups anywhere in the world who are backed by top VC firm, Balderton

Tailored and structured career progression - check out more about our progression programme here : https://cleo-ai.progressionapp.com/cleo-ai-design

The team is exceptional. You'll get to work with brilliantly forward-thinking and dedicated individuals every day

Our mission is standout. We want to radically improve everyone's relationship with money. We're not maximising the time consumers spend in a feed, getting fast food delivered, or building an incrementally better bank. We're changing an industry in a visceral way, which you get to see every day in our customer feedback.
We are committed to making Cleo a more diverse and inclusive workplace. We are making continuous changes in order to make sure that all voices, especially those of minorities are heard, supported and celebrated. Our work doesn't stop at hiring, and we are providing every employee with training, support and development throughout their Cleo career, alongside training specific to inclusivity.
Apply for this job