Senior UI Designer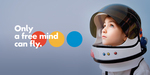 Fractal.ai
About Fractal
Founded in 2000, Fractal Analytics (www.fractal.ai) is a strategic analytics partner to the most admired Fortune 500 companies globally and helps them power every human decision in the enterprise. Fractal has more than 2000+ consultants spread across 15 global locations including the United States, United Kingdom, and India.
We are bringing together the strengths and powers of Artificial Intelligence, Engineering and Design to 'power every human decision in the enterprise'. We believe Design can bring alive the human dimension in the way we apply AI and Engineering to solve the most complex business problems.
We are continuing to grow our 'Experience' team (across the US and India), including a breadth of specializations in Design Research & Strategy, Behavioral Science, UX Design and UI Design. We are excited about reimagining the future of Design, in a post-AI world.
Summary
We see User Interface Design doing a fine balance between function and aesthetics, and make the user feel right at home.
We are looking for UI Designers who have experience in translating complex interactions and data views into simple and engaging interfaces. You should be an expert in applying your conceptualization and visualization skills to effectively -
Create the right visual hierarchies to draw attention for a user
Enable business users to effortless navigate through business intelligence solutions.
Present complex data using the right visuals to create useful insights that jump out.
Build good working relationships with data scientists, engineers, consultants and clients in the enterprise solutions space.
You will co-create and work in partnership with cross-functional teams effectively to contribute to continual improve the design process.
Key Responsibilities:
Work closely with business consultants, data engineers and designers to conceptualize intuitive, delightful, pixel-perfect interfaces and visual design artefacts with the user in mind.
Design and iterate design at levels of fidelity - sketches, wireframes, information architecture and mock-ups within short timeframes
Communicate the design effectively to clients and internal stakeholders through clear presentations and design artefacts
Understand and use the fractal design system to design solutions and help enhance the fractal design system
We're looking for someone who has:
Soft Skills
The enthusiasm to learn, iterate and improve, humility to take design critique objectively and act on it quickly
Self-motivation and passion
Outstanding attention to detail
Comfortable working in an enterprise / business analytics world
Technical Skills
A proven record of creating visual assets for digital interfaces with strong visual communication skills
The ability to convert complex data into easy-to-understand visuals
Translate complex abstract ideas into engaging stories using effective visuals
Good practical knowledge of Gestalt principles, composition, strong typography skills, understanding & application of colour theories
Ability to create wireframes and mockups quickly to iterate with clients and stakeholders
Good knowledge of working with design tools like Figma or Adobe XD etc.
Nice to have
Experience with data visualization projects
Exposure to data visualization tools like Power BI, Tableau etc.
Experience of working with a design system
Good illustration / visual design skills
Comfort in reading spreadsheets and using basic excel
What a normal day at Fractal will look like for you
You will attend stakeholder meetings and gather requirements to create visually engaging dashboards for business intelligence to make data easily understandable and consumable with concise and clear actionable insights.
You will create a visual design language with UI controls, typography, colour palette based on the client's brand and design guidelines, where applicable
You will present these wireframes / mockups in Powerpoint, Adobe XD or Figma to internal and external stakeholders to make iterations.
Apply for this job